Don't be stuck with archaic tactics when it comes to your business. Instead, switch gears because we have 3 reasons to upgrade your social media intelligence.
But first thing's first, what's social media intelligence? Basically, it's the collection of data that helps a company understand and address the needs of its consumers. In essence, it helps apply social data in the most effective manner.
Read on for our top 3 reasons to upgrade your social media intelligence strategy.
Reason 1: Upgrade Being Proactive
Because there's an abundance of data readily available, why wouldn't you be proactive with it? That's why our top reason to upgrade your social intelligence is centered on proactively learning about your audience and industry.
With social listening, your company can gather vital information. You are utilizing social listening to identify who your target audience is and what they are looking for. A perfect example can be seen in the image below.
[Source: B Squared Media]
The image above demonstrates social listening in regard to customer care. The larger the font, the more chatter surrounding it. Not only are you able to use social listening to determine your own audience, but you are also able to run reports to see what people are saying about your competition as well.
Further digging on a report like this will yield more specific results. For example, why is Southwest Airlines on the larger side? Your social listening team member will then pull up specific (in this case) tweets where many customers are mentioning or tagging regarding their customer service.
In the end, how does this help? It helps Southwest see the percentage of positive vs. negative comments on a grand public platform. They can determine why a customer went to Twitter with a complaint or praise by looking at the individual tweets.
But, social listening also helps competitors. If you are an airline and you have a social listening report pulled on your competition, then you can clearly see where they fall short and where they excel. In turn, your company can use this information to your advantage to prevent negativity in droves or nurture positive tweets.
Reason 2: Upgrade Your Efficiency
Just as social listening is important for being proactive, it's also a reason to upgrade your social intelligence for efficiency. Incorporating social listening into your social intelligence toolbox advances your company's vision.
In other words, you're more efficient. Just as we mentioned in the previous section, social listening collects data about your audience and your competitors. With this data comes knowledge and power.
[Source: Visual Capitalist]
As seen in the image above, a lot has changed in 10 years. A 460% growth in social media consumption is HUGE. The only way you will gain an advantage is to have an online customer care team and a social listening team.
Measuring KPIs for social media intelligence also gives you an advantage. Consumers are not brand loyal. In fact, it's the customer support they receive that will determine if they are return customers.
Knowing your audience puts you in the perfect position to engage with them. You possess an arsenal of information from social listening. Think of it as a puzzle. Now you have the pieces, you just need to fit them together.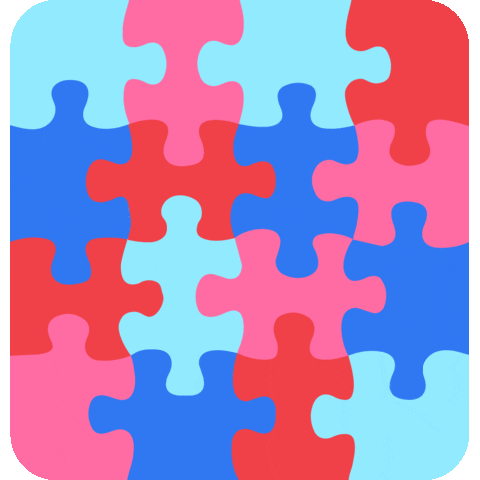 [Source]
Now you can curate your content and paid media towards your audience (which will vary depending on social platforms). Why waste time trying to figure out who your audience is when social media intelligence tools are available?
And that is how you upgrade your social intelligence to become more efficient.
Reason 3: Upgrade Your Crowdsourcing
Our final reason to upgrade your social media intelligence brings in a new(ish) trend – crowdsourcing.
Crowdsourcing is simply asking followers their ideas and opinions based on a specific topic. For instance, Jarett Wieselman has been known to crowdsource on Twitter with questions regarding his role at Netflix, as seen below.
[Source: Twitter]
This is something that influencers do on Instagram (typically in stories) and businesses on LinkedIn. For example, you will come across questions like these:
What would you like to see more of on this page?
Did you like seeing more of this or that?
What would you name this product?
Which product should we highlight next?
What food/product/service should we create next?
Asking these questions of your followers provides free, unfiltered input. In addition, soliciting input from your followers strengthens engagement. And acknowledgment does not go unnoticed.
Upgrade Loading in 3…2…1…
Finally, your main takeaway from this blog should be that you need social intelligence for business survival. Our 3 reasons to upgrade your social media intelligence are the guidelines to determine if you are where you should be in 2021.
It's not enough to measure success by likes and views. In short, you need actionable tactics. Combine social listening, data, and crowdsourcing for optimal social intelligence. With this in mind, our B Squared Media team is always available to chat about how our social listening skills can help your business. We've used SproutSocial listening tools with great success for our clients.
Don't be stuck with a slower process, load that upgrade now!
What is your company doing to upgrade its social media intelligence? Share in the comments below!
The following two tabs change content below.
Latest posts by Rachel Michaels (see all)