Do you wonder if social media managers and community managers have real jobs? Well, let us put it to rest for you. Yes, it's a real job and yes, it's been a wild ride in 2020. Social media and community managers are essential workers for brands right now.
While we refer to social media managers here, we are including community managers who are also essential to the brands they represent. We are a vital connection between the public and a brand. It's more than thoughtfully crafted replies, content curation, and reports. We keep brands human.
Brands are recognizing the necessity for social media managers more than ever in 2020. Read on for why you need the best social media managers on your team.
Who is the Right Fit?
Let's be blunt, it's not for everyone. Just because some love Wendy's approach or think they know all there is to know about Instagram doesn't mean they have what it takes to be a social media manager.
[Image: Wendy's on Twitter]
Key Traits to Find the Right Fit:
Passion. SMMs should be passionate about helping build up a brand's social presence. Clients want SMMs who demonstrate a passion for their message because it tends to permeate in how they speak with their followers as well as the thoughtful content they bring to the table.
Work Ethic. This is a roll up your sleeves and dive in kind of job. During the pandemic and protests, there was no rest for social media managers. You need social media managers who do not back away when things get tough. The ideal SMM will walk towards the virtual fire and find the best ways to extinguish it.
Action. It's important to have a strong 'follow-through' mentality. Sure, you found an SMM with a passion for social, but are they the type to go to your client with a problem and ask for guidance? It's never a good idea not to offer multiple options to course-correct. Hire the SMM who lays out the suggested solution alongside the problem at hand.
Teamwork. Can they communicate well with a remote team? B Squared Media uses Basecamp to communicate with end-of-shift notes, questions that arise, as well as housing all of our client engagement documents. It's important in this line of work to keep the channels of communication open.
Great Ideas. Well, duh! You need a social media manager who brings great ideas to the table. Someone who comes up with original content, copy, and (if need be), a triage of sorts when something goes sideways on social.

[Image: Meltwater]
The Social Frontline Worker
And speaking of things going sideways, it does happen sometimes. It's tough for social media managers to keep their creative minds open when social channels have been fraught with tension, unrest, and outright anger. This is another reason why social media and community managers are essential to brands. We keep the lines of communication open and we listen, regardless of how emotional it can be.
For some, it's easy to forget that the public sees brands as faceless corporations. But there are individuals absorbing everything coming through. Community managers take the brunt of the comments, questions, and anger and filter them into reports for clients.
Social Frontline Workers Feel It All
I recently came across this article from Kaiser Health News written by Chaseedaw Giles, a black social media manager and her reaction to videos and comments following the death of George Floyd. This quote from Giles really struck me:
"As a social media manager, I wonder if those of us in this field should be doing more to help users navigate this traumatic moment".
This is such an important question and one that brands and social media experts need to give serious thought to. It's essential to communicate with the brand regarding engagement and the best course of action.
We're Essentially Complicated
As you can see, social media managers have a lot of layers. We are essential to brands because we do not view social media as a hobby. Brands need SMMs to have laser focus and their best interests at heart when engaging as the company with their audience.
And the key to successful engagement with the social community lies in communication with the brand. Your best plan is to create an engagement document from the beginning. This is where your team establishes the brand's preferred overall tone, response procedures, and guidelines for what is appropriate content for that particular client. It's also important to point out that it's a living, breathing document. As the world changes, these will change with it.
[Image: sippingsocialtea]
Social media managers voice the overall sentiment of a brand's followers, backed by reports and statistics, to help guide them. Our friends over at Sprout Social said it best: "Balance sensitivity and relevance while tackling 'business as usual'."
Social Media Managers are Essential for Growth
The social media manager role has quickly risen in appeal and needs during the stay-at-home orders in 2020. The U.S. Bureau of Labor Services is even estimating that there will be an 8% job growth in this industry. It's easy to see why – we are in a digital marketing age and even more connected to social media.
In fact, our connection with social media has been helpful in establishing online communities, providing free entertainment, and serving as a new form of customer service and marketing. If you know us here at B Squared Media, you know that customer care (aka the new customer service) is something we feel very strongly about on social.
Have you established a strong crew of social media and community managers? Are you on the customer care train just as we are at B Squared Media? With the continued change in the landscape for marketing, along with the necessity of having remote workers, social media management has become an essential position for brands in 2020 (and beyond!).
Check-In On Your Crew
Social media managers are more than virtual bouncers for customer service and marketing. They are essential for brands and a key component to communicating with customers. Ask any social expert and they will tell you, it's been a wild ride. We all have some great (and not so great stories), but love what we do and are excited to see what the future holds in this field.
Having said that, be sure to check in on your social media managers. Trust me, they will appreciate the gesture!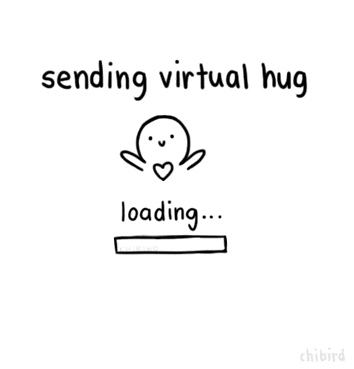 How have you built up your social media and community manager crew? We'd love to hear in the comments below!
The following two tabs change content below.
Latest posts by Rachel Michaels (see all)