We are in this together! Everyone is doing their equal part of socially distancing and adjusting to our temporary "new normal". That's why it's also important for your business to reshape its messaging during this pandemic.
With no absolute end in sight and so many eyes on the media, the way your business presents itself matters now, more than ever!
Your audience is watching to see how you are handling your business during this time. Are you prepared?
Here are a few ways we suggest you shape your messaging to reach your current audience.
Connect, Don't Sell
Now is not the time to push your product. To reshape your messaging during the pandemic, you have to connect with your customers. Your audience wants to know that you are actively helping during this time, not actively selling.
If your business is helping the community in any way, share this with your audience. Anything from grocery assistance, to establishing an online food drive for a local food bank, or donating your products to those in need. These are all great ways to connect with your customers and possibly inspire them to make a difference with good deeds of their own.
Don't miss this opportunity to spread the word on how to help the community. Kindness is contagious and inspiring!
[Image: Stella Valle]
Make Sure Your Business Can Be Found
With everyone glued to their screens, search engine traffic is rising. Now is the perfect time to boost your website's SEO.
SEO helps your business increase organic traffic to your website. This is something that takes persistence and time, so don't expect to be on Google's front page overnight. Rather, do small things every day to increase your chances of being found with certain keywords.
Now that so much time is spent at home and certain parts of your normal day have been cut out, use your extra time to write more blogs and create more content for your social channels. Make sure you are engaging with most of the comments and messages from your readers and followers.
This great article from Michigan Tech article gives you tips about how to boost your SEO.
Provide Special Offers
Providing special offers, if you can, is another great way to reshape your messaging during a pandemic. Consumers are in need of deals on products and services right now. This not only helps keep revenue flowing it also helps your customers who need special offers now, more than ever.
This special pricing is less about selling and more about accommodating your audience and their present needs. Make sure your customers know that this offer is designed to help them during the pandemic. Many budgets are tight, and you are offering to help your customers by making your product more accessible to them.
Show Empathy
This is one of the most important ways to reshape your messaging during a pandemic. Though you are presenting your business, let your audience know that behind the business is a group of people who are equally impacted by the way the world has suddenly changed. Show your audience the humanity behind your brand.
Show the ways you are adjusting your business to help others and keep your customers safe. Let your audience know that you care for their health and safety before all else.
This is a great opportunity to bring your employees into the spotlight. Using the faces and voices of your employees is a way to give your account more humanity. Show how you are caring for your employees during this time and how your employees are caring for your customers.
Connecting to your audience in this way puts you at a more human level – exactly what the world is looking for right now. This is your chance to show the world that you are with them through thick and thin.
For more tips on showing empathy through your business communications, Alex Peak has a great article here.

Don't Go Into Panic Mode
Presenting a calm, confident approach to the changing climate of the world is important. Your followers are paying attention. A confident and optimistic attitude will remind them that this is all temporary and that you plan to stand by them.
Being optimistic about the future and accepting of the present is a great tone to set for your business. Your audience is watching how you are handling the state of the world. This is your chance to show them that your business cares about its employees, its customers, and its community.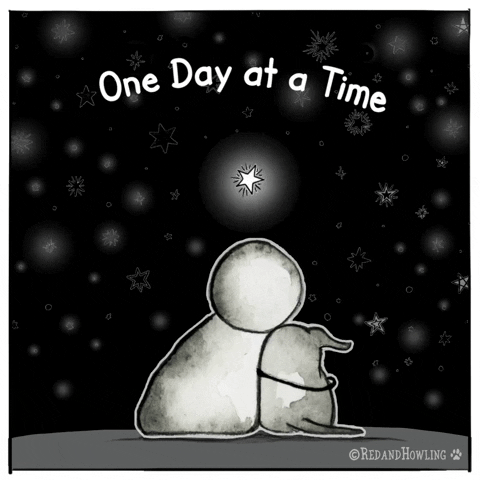 In Conclusion…
It is important to keep your business voice active. Do not avoid the topic of COVID-19 altogether. You need to be flexible and reshape your messaging during the pandemic. Though this is temporary, your brand has the choice to set a tone and let your audience know that you care, you are relevant and you value their safety.
What are some of your strategies for connecting with your audience in the current state of the world?
The following two tabs change content below.
Brooke B. Sellas is the in-the-trenches Founder & CEO of @HelloBSquared, an award-winning social media, advertising, and social media customer care agency. She's also the author of Conversations That Connect -- a book all about social listening and social media customer care. Brooke's marketing mantra is "Think Conversation, Not Campaign" so be sure to give her a shout on the socials!
Latest posts by Brooke B. Sellas (see all)