Did you know our team tags all incoming social media comments across our projects?  These tags are then pieced together to create analytical reports that uncover our projects' social stories with data.
This practice is crucial for social listening. Sometimes it's not the story brands want to hear, but it is the social media intelligence needed to identify key factors going forward.
I asked B Squared Media's Director of Customer Care, Carrie Keenan, to help me piece this particular story together. Carrie is our analytics queen who tells social media stories with the data we collect. Combine that with my previous experience as a community manager (where we *feel* what the community is saying) and we have an educational tale to share with you.
Don't you love when a story comes together? Read on for our combined insight to help you uncover your brand's story with social data.
Social Media Agencies Are A Must
With an increase in social media usage, you don't want to play around with your social presence. First, you need to hire a social media agency (or have a dedicated team). You want to get it exactly right.
There are a lot of stories to uncover with social data for your brand when usage climbs. According to a report from August 2020 by Hootsuite, more than half the WORLD's total population is using social media. So, in other words, the spotlight is on all brands when it comes to their social media presence.
[Image: Hootsuite]
Social media customer care agencies, such as B Squared Media, are experts who pull data, KPIs, and metrics. These data components help us tell brands the story of what is going on in the social media world. A social media agency is unbiased and there to serve one purpose: help you strengthen your brand.
In Carrie's words, "How do you tell a story when you didn't read the book?". These tags we're talking about pull into our end-of-month reports. This allows us to take the data and tell the story of what happened on the accounts in that month.  "I don't physically do the CMGR (community manager) role, so how can I tell the stakeholders what the heck is happening on social? Tags, baby!"
So, sit back and listen to some stories experts have woven together with real project data!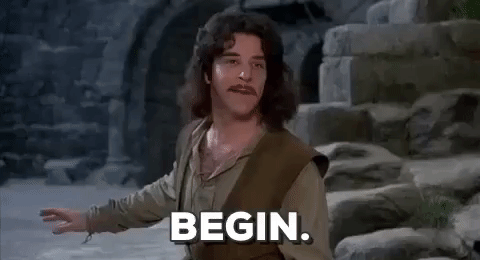 [Image from the greatest story ever told: The Princess Bride]
Tag Me In
Tagging provides context and helps to categorize individual messages (incoming or outgoing) for a larger social strategy. Think of it as connecting the dots.
It's the community manager's role to tag every post, comment, and review that comes into each project accounts.
[Image: B Squared Media]
The example above is a simple pie chart for a project B Squared Media has been working on. Green represents positive conversations, yellow is neutral, and red is negative. This is the broad overview of sentiment for a brand. Next, we focus on specifics with the tags, which you can see below.
[Image: B Squared Media]
It's pretty simple, every item that comes through gets tagged with specific criteria:
Sentiment – We keep this general with positive, negative, and neutral tags (as exhibited above).
Occasion – We get a more specific here: Facebook Live, event, holiday, etc.
Product/Service – Here we break it down by specific products. If you sell jewelry, ring, bracelet, and necklace (and so on). If you provide a service, like a financial institution, then checking account, savings account, ATM, debit, etc.
Miscellaneous – This becomes specific to the brand. We have many tags like brand ambassador comment, UGC (user-generated content), review, press, and scholarship.
Side Note: AI Tagging
Yes,  artificial intelligence (AI) or auto-tagging will also provide sentiment, (and we love AI!), but we prefer human sentiment tagging. In Carrie's own words: "Until AI can tell the difference between "this is shit" and "this is the shit" (among other tiny differences), we prefer to have humans tagging."
Coordinate Your Tagging
One last simplistic step to note – everyone needs to be on the same page, otherwise, your tags mean nothing. The B2 Crew keeps detailed shift change notes so the community manager on next is prepared to tag posts with specific tags for continuity. And when we know there is an event or a new product/service launching, we make sure to create specific tags to reflect that as well.
More Than A Feeling
As I mentioned earlier, community managers feel what's going on daily, but brands need more than that to uncover their story. They need the numbers to back it up.
Pop quiz! What sounds better?
A lot of people want to see this new product feature. OR
72% of all product requests in September were for silver jewelry
The second one, of course! And part of the analytic reporting includes word clouds. A word cloud is essentially a visual display that demonstrates how words appear in a search. Based on the size and frequency that they've been used in your social feed. This is what shows you what's #ontrend for your brand at the time of reporting.
[Image: B Squared Media]
The word cloud shown above is a great example from a project B Squared Media worked on. Over months of social listening via tags, we were able to provide specific numbers to back up the overall feeling the CMGRs were getting. Consumers were requesting the company expand to include silver pieces in their gold-exclusive line. Carrie pulled the numbers, told the story, and the company listened. Their customers were excited that they had been heard when the brand dropped a new line of silver pieces.
Social Listening: By The Numbers
Most social media agencies will tell you the importance of social listening. B Squared Media's team monitored the social channels for a project that was holding its annual conference. From the tagging, we were able to piece together a story of what the attendees loved, and what they wanted to be improved.
This in-depth story provided above, as well as in the breakdown below, crafted the blueprint for how to improve future conferences and pin-point conversations from this annual event.
If you'd like to learn more about why it's so vital, you can catch up on Brooke's previous blog that shows you how it helps gain a competitive edge.
And They Lived Happily Ever After
Have we convinced you that it's vital to use data to tell a brand's story? Trust us, to be proactive and support your brand, you must implement tagging and social listening. Need help? B Squared has all the tools and expertise to help piece together your brand's social story. Learn more about our services here.
How will you know the story your audience is telling you without reading it?
How do you uncover a brand's story? Let us know in the comments below!
The following two tabs change content below.
Latest posts by Rachel Michaels (see all)