You don't need us to tell you that digital advertising has been drastically different during the pandemic. Businesses, both large and small, are doing all they can to survive. Times are uncertain now and for the foreseeable future.
Maybe you've seen it yourself as an advertising executive with clients, or from scrolling through social media on the daily. Are you noticing trends of what works and what to steer clear of?
We're here to offer some advice on digital advertising during a global pandemic and we've brought in our resident expert: Candi Anklin, Director of Paid Media for B Squared Media.
Fire Up the Online Ads
If you haven't been doing so before, now is the time to promote your business online with Facebook and Google ads. Some businesses have paused digital advertising and are waiting to see what unfolds as the pandemic subsides. But according to Candi, "It's more important now than ever to stay relevant and present in the minds of your customers."
Yes, Really!
Just as Candi states – you want to remind your customers you're still here for them. Whether you are a financial institution, a retailer, rewards program, or organization of any kind, your audience may need a gentle nudge to remind them how and where they can still find you.
Take a step back and switch your online objective. Move up the funnel a bit and start promoting brand awareness. It's a smart move and will allow your brand to stay in the minds of your customers while expanding your opportunities.
More than ever, we are glued to our mobile devices. Your ads will be seen more than before. (See photo below).
[Image: Nielsen]
Get Your Products Online
The country is looking to move towards reopening, but many may still be hesitant to walk into a store once that happens. Continue to keep your products online even as the phases of reopening begin. Many businesses are using their online shops for browsing while offering curbside pick up once you've purchased online.
Yes, Really!
Any customers hesitant to walk into a physical store can still support your business by continuing to shop online. Let's be real – it may be quite some time before we're all walking around stores and browsing. Even longer before it feels the way it did in the past.
Retailers beat their online Black Friday and Cyber Monday sales during the COVID-19 pandemic. According to Komando, Black Friday online sales in 2019 were outsold every single day in April 2020. Um, holy cow!
Instagram Live Q&A's with business owners has been wildly successful. Not only can consumers see the products live, but they can ask questions that will lead them to our next point.
Purchase the product that is sold via Instagram Shopping. If you haven't already set this up, what are you waiting for?
[Image: Instagram]
Listen To Which Ads Work
Your Social Media Managers can tell you what they feel works by what they are seeing on a daily basis. But you really need to lean on listening tools right now for exact numbers. B Squared Media loves using Sprout Social's Listening Tools to help create monthly reports for clients. From what Candi has seen, delivery, subscription services, e-commerce, and gaming have been thriving during the coronavirus outbreak.
Yes, Really!
Eliminating the guesswork helps your company identify why certain things are working/not working. Expand upon that to increase revenue, page visits, and brand loyalty.
Pinpoint trends and monitor what your competitors are doing as well. This is where Sprout's Listening Tool takes center stage and shines!
Find out why certain keywords are being grouped with a negative sentiment. You can use this information to reroute your strategy going into the upcoming months.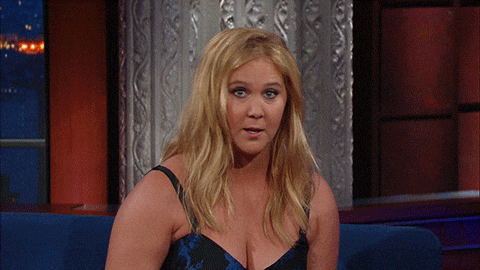 Messaging Matters
Updating your messaging continuously is another important part of digital advertising during a pandemic. Let consumers know that your brand is not only up-to-date with the latest information but is also sympathetic to those dealing with COVID-19.
Keep in mind that language has become more sensitive. B Squared Media has not only adjusted digital messaging but also imagery after noting a lot of inbound comments regarding how people are interacting (ie: handshakes in photos).
Yes, Really!
It's important to be real. Stay true to your brand voice while recognizing that people have serious – and legitimate – concerns. If you're looking for more insight, check out Sharing Content During a Crisis.
Respond and offer solutions in a way that shows you care. Another thing you've heard the B2 Crew say repeatedly – Customer Care is key!
Currently, ads for national retail chains have had to be adapted by region to reflect what type of shopping is still allowed based upon changing regulations. Maintaining up-to-date messaging is crucial so your customers know what to expect at this moment.
Change Does Not Equal Failure
Changing how you do business during a national economic crisis doesn't necessarily equal failure. To conclude, in order to succeed, businesses large and small need to embrace change and find their path within this storm.
What does the future hold for digital advertising once the pandemic subsides? There are so many things that could happen – it's truly hard to say. The one thing that's for sure is that advertisers will need to continue to be up-to-date and informed with any changes in this industry.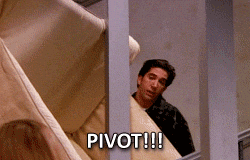 How are you handling your digital advertising during COVID-19? Let us know in the comments below!
The following two tabs change content below.
Latest posts by Rachel Michaels (see all)