When exploring social media marketing, you uncover the perfect harmony of art and science fused together. It's the left and right brain working in tandem to provide the most aesthetically pleasing marketing that's backed up by cold hard facts.
Whether you favor one side over the other, there's no denying that social media marketing needs both sides in order to make a brand's marketing plan wholly successful.
Let's delve in and explore the art and science of social media marketing.
The Art of Social Media
The creative side of social media has many layers. For me, this is the side I gravitate towards. I love the written word, the images, and the overall 'feel' of things.
So, what is involved in the artistic side of social media? We will discuss the two top factors here.
Visual Aesthetic
In my opinion, the visual realization of art plays the most obvious lead role. First impressions are important and set the tone. For the sake of this post, let's focus on Instagram since it's the most visually artistic of the social media platforms.
Starbucks has 18.2 million followers on Instagram and upwards of 100K likes per post. Sure, they have a great product with a cult following, but they don't get lazy. They keep to a cohesive visual theme. The drinks are prominently displayed and the color scheme carries throughout their feed.
[Image: Starbucks on Instagram]
Another example of a great visual aesthetic is A Beautiful Mess. Sisters and DIY queens, Elsie and Emma have a 674K following. While they fall into influencer territory, you can see that even their ads are touched by their cool, retro vibes.
[Image: A Beautiful Mess on Instagram]
And lastly, EarthPix is an awe-inspiring account that touts itself as 'the largest travel community on social media'. With 17.3M followers, they have no shortage of stunning user-generated content. In fact, during the pandemic, it's been even more of an escape to follow this account. The true beauty of nature lures you to this account and keeps you with new breathtaking photos each day.
[Image: EarthPix on Instgram]
Sitting down and developing a plan of how you want your brand to look is important. It's your first chance to make an impact and draw in new followers. Maintaining that particular aesthetic will set your brand apart and make you recognizable to your audience.
If you'd like to read more about how to enhance your brand's visual appeal on Instagram, check out this post for inspiration.
Words Matter
While the visual first impression is important, it's the art of dialog that keeps followers engaged. How you want your brand to sound is just as important as what people see.
Your brand's voice needs to be clear. B Squared Media takes special care in creating rules of engagement for clients before ever stepping foot into their account. Here are some initial questions for rules of engagement:
'I' or 'we'?
Initials, name, or no sign-off?
What's your tone? Is it snarky, peppy, or reserved?
What are the key phrases and dialog most used by the brand?
These questions may seem trivial, but they are the very foundation to cohesive branding. When your community managers are on the social account, speaking for the brand, there should never be an appearance of chaos. You want to express the same feeling from your brand to each person, each time.
One brand that really gets it is Oreo. In fact, not only are they fun with their posts (as you can see below), but also with their replies. It's a social media manager's dream!
[Images: Oreo on Instagram]
Not all accounts are as light-hearted as Oreo, but you can see that they are consistent in their dialog and tone of voice. When a company consistently engages with followers, they become more relatable. This is what truly makes a company human.
The art of social media is a beautiful symphony of visual and conversational. It's the human side of the brand shining through, letting their followers know exactly who they are.
If you'd like to learn more about conversational marketing, check out this post by Brooke Sellas.
The Science Of Social Media
Some may think the science of social media isn't as fun as the artistic. Who, me? Nope, of course not! I mean, I am definitely a left-brained, artsy type. But I also appreciate the importance of cold hard facts.
Scientific data is the driving force behind marketing. Have you ever compared products or places based on ratings? Without the facts, the art will fall flat.
The Data Behind 'Who' & 'When'
The data behind the 'who' on social media is very important. There's a distinct difference between followers on each social platform. In other words, what works on Facebook, will not translate well on YouTube or LinkedIn. Your audience on Instagram will also vary from that of TikTok.
How would you know who you're targeting without great data like this from eMarketer?
[Image: eMarketer]
And how about the 'when' of it all? If you're not scheduling posts at optimal times, then you're missing out on a large viewing. And in a year where COVID-19 changed how we work and what we look for, these post factors changed as well. Optimal times pre-pandemic were certainly thrown out the window when the majority of people began working remotely.
Sometimes it isn't just 'when' in terms of the time of day. Sometimes the 'when' is based on the app's statistics and popularity. Facebook today, isn't what it was 10 years ago, or even 5 years ago. What works one year could change the next (or in 6 months, as COVID has proven). Viewing the data regularly is essential.
There are programs that do all the work for you, like Sprout Social, HubSpot, and so many more. This article lists the top 20 social media management software tools of 2020.
[Image: Sprout Social]
But these social media management tools mean nothing if you don't dig into the science behind them. The listening features are key and can help you learn what works and what doesn't. In addition to listening, making sure posts are set for optimal times helps hit the target audience at its peak.
Science Of The Future
If you didn't already listen to The Marketing Companion's episode on synthetic content, then do yourself a favor and listen now. The science behind social media is rapidly evolving to synthetic content (think along the lines of deep-fakes) as well as computer-generated social media figures. In a world of pandemics and stay-at-home orders, companies can turn to virtual beings to promote their products when humans are unable to interact.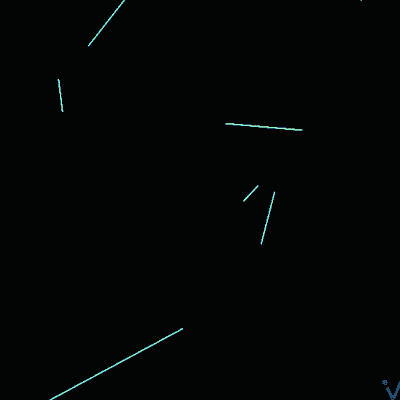 Here at B Squared Media, we feel there is a harmony between computer-generated (AI) and human interaction. We see a balance in how they can work in conjunction with one another. A poorly designed AI system can lead to a bad customer experience. How many times have you asked Siri or Alexa for directions or the weather and keep getting the wrong information? The human behind the brand should have a consistent hands-on approach to developing the AI to ensure a positive customer experience. For more on embracing AI through customer service check out this blog.
Perfect Harmony
Exploring the art and science of social media marketing is pretty interesting. One cannot thrive on its own, they need to come together for optimal success.
In other words, all the clever posts mean nothing if they aren't being directed towards the right audience. And all right data to target an audience falls short without the art of social media.
We'd love to hear your art vs. science take on social media. Let us know in the comments below!
The following two tabs change content below.
Latest posts by Rachel Michaels (see all)