There have been many marketing shifts resulting from Covid-19. In fact, many marketers have been studying and analyzing them with fascination. Needless to say, these deviations will have ripple effects for years to come.
Brooke Sellas recently wrote about the post-pandemic social media landscape. But this week's Marketing Companion podcast focuses on the non-obvious shifts that have Brooke and Mark Schaefer intrigued.
We are experiencing the biggest fracture in the status quo in the history of the human race. [And] it's called the pandemic. -Mark Schaefer
On this week's Marketing Companion podcast, Brooke and Mark have a conversation about the 10 non-obvious marketing shifts that have caught their attention. Here are a few of those marketing shifts resulting from Covid-19.
Shift In Sleep Patterns
One of the marketing shifts resulting from Covid-19 Brooke and Mark discuss is the shift in sleep patterns. Pre-pandemic, approximately 20% of Americans complained of trouble sleeping. However, today, a whopping 60%(!) are reporting not getting enough sleep.
What does this have to do with a shift in marketing? In a nutshell, lack of sleep leads to a myriad of issues, but productivity is high on that list.
'Coronasomnia', as it's being coined, has been the result of new patterns established during the pandemic. The lack of having a routine commute has altered schedules. Everyday life has seen an uptick in stress, weight gain, higher alcohol consumption, and depression.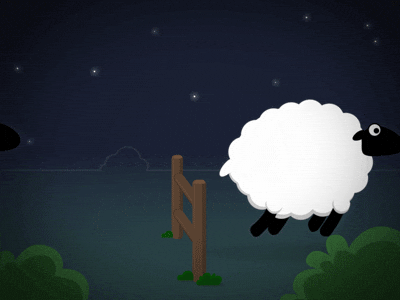 [Source]
All in all, coronasomnia can be linked to many different aspects of life, which you will hear discussed in this week's episode.
Shift Towards Fractional Work
Brooke and Mark recently interviewed Mastercard CMO, Raja Rajamannar and the topic of fractional work came up. Raja discussed the trend towards fractional employees as a big shift in how many companies will hire going forward.
With the introduction to this non-obvious shift into fractional marketing, companies open doors for those who could not have previously done an in-office job. You are now allowing space for those who live around the world to be part of your team. Thus, casting a larger net for diversity in ideas and creativity.
The research company, Forrester, recently wrote an article about how only 30% of companies require their employees to return to the office. This is beneficial to many who are looking to expand the radius of where they look for employment.
B Squared Media has always been a fully remote global team. And even better, we've mastered having a diverse fractional marketing team for years. This is why companies will do well with outsourcing their marketing and social media needs.
I see so many advantages to this type of work. A lot of major corporations come in and plug people in when there are shifts. It makes it a lot easier than your traditional employee model. -Brooke Sellas
Shift In Priorities
Does quitting your job in an era of economic uncertainty make you scratch your head? Or, are you nodding in agreement? This non-obvious shift has us doing a little of both.
The 'Great Resignation' is upon us and as Mark points out, 66% of men and 51% of women intend on quitting their jobs. Forbes recently put out an article that states more workers in the U.S. are quitting their jobs than in the last 20 years.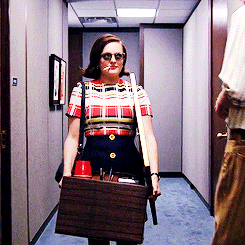 If there's one thing the pandemic has done, it's put things into perspective. Many who were unhappy pre-COVID are realizing that they can do something completely different. It's a time to envision what role will make you happy.
However, this shift raises some questions. How smart is it to quit a career without planning ahead and seeing the big picture? Will you transition directly into a new role or will there be a gap in your resume?
It's a lot to think about!
Listen For More
We only breezed over 3 of the 10 non-obvious marketing shifts resulting from Covid-19 here. But you can listen to Brooke and Mark's in-depth conversation on their recent episode of the Marketing Companion podcast here.
Ultimately, the shift in the marketing world (as well as the world, in general) is underway. As a result, there are many opportunities that will come from these shifts – are you ready?
Do you have a non-obvious marketing shift you'd like to share? Let us know in the comments below!
The following two tabs change content below.
Latest posts by Rachel Michaels (see all)