Strengthening your brand's voice is vital in today's growing social world.
Research shows that 83% of businesses use social media marketing to grow their brands. More and more, companies are relying on their brand's social voice to set them apart from others.
We have some suggestions to help you strengthen your brand's voice.
1) Strengthen Your Vibe
First things first, you need to know your brand's vibe. Are you professional, casual, trendy, snarky, or maybe you want to go for shock-and-awe?
Secondly, you don't need to box yourself into one adjective. In fact, you should have a few that best describe your brand.
Content Marketing Institute put out a handy brand voice chart a few years back, which is just as relevant today:
After you've narrowed down your brand's vibe with a few adjectives, you can craft sample replies to your audience to give your social media team a good feel for the direction you'd like to take the audience. Your goal is a consistent voice in your posts. Your followers should know what you're all about.
It seems like a simple task, but you'd be surprised how many small businesses do not know their overall voice. Whether you've been active on social since your brand's conception, or you're just starting up now, it's the perfect time to define your vibe and find your brand's voice.
Here are some examples of brands that are consistent and got it right!

[Photo Source: Girls on the Run International]

2) Strengthen Your Grammar Police
This should go without saying, but wow, you'd be surprised how many grammatical errors I find daily on social! This is the voice your brand conveys with grammatical errors:
We don't care.
We don't think you'll notice.
Never insult the intelligence of your audience.
However, spelling mistakes can slip by occasionally, but constant mistakes will cost you loyalty. Have some respect for your audience, as well as your brand, and make sure you have extra sets of eyes on posts before they go out.
Are they consistent?
Do they have spelling mistakes?
Now, pardon me while someone triple checks my work here!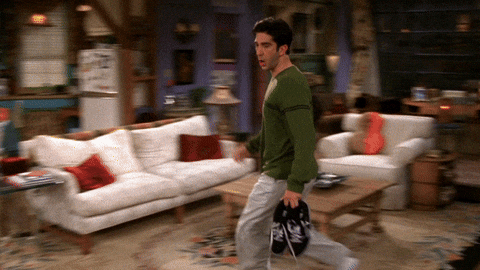 3) Strengthen Your Authenticity
It pays to be authentic.
A few years ago, many of the Mommy Blogs took to the expression 'my littles' to describe their kids. At first, it was cute, but it became grating when many adopted it themselves. As a result, 'my little' was the fluent phrase across the majority of these blogs and Instagram posts. The result: brands that became cookie-cutter images. They were not trendy, just generic, at the end.
Don't be the brand that appears to be trying too hard.
Your audience can sense if you are genuine, take if from Brooke Sellas, who wrote this post: When It Comes To Brand Personality, Authentic Is More Effective Than Cool. If you are posing like everyone else, saying the same thing, and taking the same style photos for your social posts, you are not fooling anyone.
In other words, to be authentic, write in the manner of how you actually speak. As a result, your brand is taking a stand and setting itself apart. Be deliberate, authentic. You will gain brand loyalty that way.
4) Strengthen Your Listening & Engagement
Engagement is the icing on the cake with social media! In other words, you have followers commenting (good or bad), so you've done something to draw them in. Keep them there by replying!
If you follow fine-jewelry designer Stephanie Gottlieb or Arielle Charnas, influencer-turned-creator of SomethingNavy, then you will have seen them engage with their followers on Instagram stories, asking what their followers want to see more/less of. As a result, their brands have thrived. Most importantly, they strengthened their brand's voice on social media by incorporating constructive feedback from their loyal following.
Think of social media as sales representatives who greet you in a brick-and-mortar store. If you have customers coming in, you want them to be acknowledged, right?
Well, the same goes for social media. If someone tweets at your brand, you acknowledge them. If someone posts a negative experience on IG or Facebook, you reach out for their contact information and resolve it.
To Sum Up
These are jumping-off points for strengthening your brand's voice. Have a clear-cut picture of how you want to be seen on social media. Follow through with it and always revisit it to see if things need to be tweaked based on organic growth of your brand.
You have the tools, now strengthen your brand's voice!
What adjectives do you use to describe your brand? Let us know in the comments below!
The following two tabs change content below.
Latest posts by Rachel Michaels (see all)